Alumni Chapters - Islamabad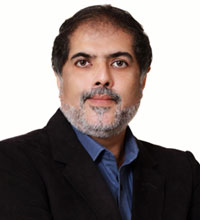 Raza Chinoy
Chapter President
Raza has done his BBA (Hons.) and MBA from IBA (Institute of Business Administration – Karachi) and is from the Class of 1994. He possesses over 25 years of experience in Sales, Marketing,Operations & Management. During this period, he had an opportunity to work in various companies which include Chevron, ExxonMobil, Dawlance, La Maison and EcoPack in Pakistan, Sri Lanka and Middle East.
He currently is the Chief Operating Officer of EcoPack Ltd. and is based in Islamabad. He is on the Advisory Board of National Skill University – Islamabad and also an Independent Director on the Board of a Fintech company Credit Per. He loves to spend time with the family and play golf in his spare time creating a nice work life balance.

---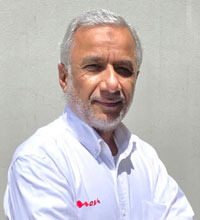 Naseeruddin Humayun
Vice President
Humayun has an MBA degree (class of 1991). He possesses diversified 32 years of experience of serving in the leadership roles in Financial Market (SECP, Adamjee Insurance, Jubilee Insurance, Dynasty Financials & Mosh Consultants); besides strategic role in Pakistan Poverty Alleviation Fund as a head of corporate relations to bridge private sector with International donors on CSR.
Humayun is currently the Chief Executive Officer of MOSH Group of Companies with offices in Pakistan, UK and Canada. He is also the Founder & Director of Fire Protection Association of Pakistan, Member of National Fire Protection Association - USA, Associate Member of Institute of Financial Markets of Pakistan, Member of National Association of Fire Investigators International - USA. Being pioneer Risk Manager of insurance industry since 1994, Humayun is working actively to make the Pakistani Industry a safe and resilient place to work, through specialist Risk Management techniques.
He has led the unique project Ittehad Model Village at Ehsanpur near Kot Addu for the rehab of flood affectees of 2011, where he was a corporate team-linkage leader for varied models of interventions, revolved around empowering institutions of the poor to make a considerable dent in poverty through partnerships with local and international corporate sectors, project was also showcased on CNN. As a Director Investor Education, SECP, he laid the successful foundation of 'Jama Punji' webportal for the financial inclusion in Pakistan; formation of Institute of Capital Market (to develop quality human capital for financial market) and developed voluntary guidelines on CSR for the private sector in liaison with PPAF and ICAP.
Humayun is also involved in training of risk management professionals, young entrepreneurs, changemakers and leaders in Pakistan.
---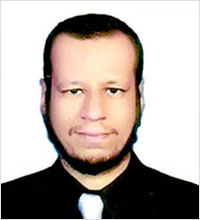 Shabbir Halai
General Secretary

Shabbir Is an entrepreneur with a focus on B2B sales. As a career he has worked in the Industrial sector both on the purchase and the sales side. Graduating from IBA in 1996, having worked in Industrial Sales and Manufacturing Sector, he currently lives in Rawalpindi and runs a business which caters to B2B sales, representing companies like DuPont and JSP in Pakistan.
He has also been a visiting faculty member in different universities in Islamabad wherein with the support of the Alumni he has worked to have greater industry participation with academia & strongly believes in academia exposure to industry for practically useful skill learning. He is active with the Alma Mater and its members, and likes to work with different organizations for social welfare projects, which include work done during COVID and on different issues.
---