About IBA Alumni - Featured Interviews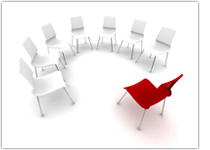 For decades IBA Alumni have enjoyed key positions in the Corporate World, Industry and Academia. By exploring their thoughts, inspirations and stories we can gain important insights into the minds of successful individuals and hopefully to emulate their examples. To facilitate the learning process of our Alumni, some of the leading figures from amongst them have shared their experiences to make yours a bit easier!
Related Links
Take a sneak peek into the new IBA. View how your beloved institution has transformed leaps and bounds in recent years.
Send us your request and we'll deliver your card.
A hassle-free entry to campuses, access to on-campus facilities and offers from renowned companies.