Alumni Chapters - UAE Alumni Chapter
IBA Alumni UAE Chapter in Dubai was launched with the aim of furthering the vision of IBA. A three pronged strategy was formulated in this regard. Firstly, the Chapter would help raise funds for IBA through networking activities on various forums. Secondly, students and alumni coming over to Dubai will be facilitated during their stay and promote a sense of community amongst the members. Thirdly, prospective international students for IBA will be tapped through voluntary participation in career fairs and informal gatherings.
---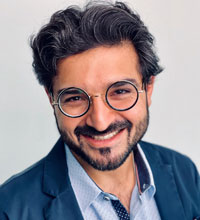 Fahad Ali
President and Treasurer

An MBA from the batch of 2003, Fahad is the founder and Managing Director at Broomstick, an integrated Digital Content Strategy and Execution agency with footprint in the Middle East, South Asia and the United States. Having worked for a number of Fortune 500 companies before becoming an entrepreneur, Fahad has been engaged in a number of roles in the startup space, as a founder, advisor and mentor. He loves film-making, still enjoys writing scripts, concepts and even directing occasionally. He possesses an intense passion for experimenting and being an ambassador for change.
---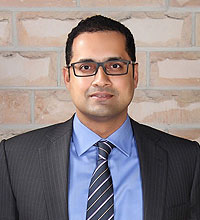 Waleed Hassan
Vice President

Waleed Hassan is an IBA graduate from the batch of 1998, working as a senior Banker having more than 24 years experience in banking and financial services, having worked with renowned international and local banks including UBL, Citigroup, American Express, Saudi Hollandi Bank and Gulf International Bank (GIB). Waleed is well versed with dynamics of multicultural work environment and groups, having worked in Pakistan, KSA and UAE, thereby have valuable insight on products, processes, systems, ethical values and interpersonal skills.
---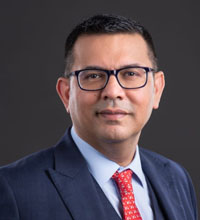 Ahmer Noor
General Secretary

Ahmer is a graduate of 2001, and a career banker with 25+ years' experience across the corporate and commercial /business Banking vertical with leading banking entities in United Arab Emirates and Pakistan. Specialized in portfolio management, trade & corporate finance, risk management for diverse client groups.
---