Meet N Mingle - Class Coordinators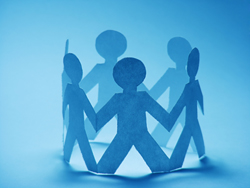 You know your IBA batch mates better than anyone else. Help us regroup your once class mates for the betterment of your alma mater. Volunteers in consultation with the Alumni department will decide events ranging from an informal gathering of young alumni at a farm house to a mentoring session with current graduating batch.

Related Links

Want to relax and meet up with old friends? Then do attend an IBA Alumni Reunion this year and see how everyone is getting on!

You won't believe if we tell you that a lot has changed since you left IBA. Come take a campus tour with us and see for yourself what IBA has become.

Plant a tree at your beloved alma mater to serve as a living testimony of your relationship with it

To help you stay on top of what's happening at IBA and in the Alumni community we bring the Alumni e-Newsletter directly to your inbox.

Can't decide on which book to pick off the rack? Join the Alumni Book Club and have a look at our top picks!

At IBA, we taught you to think big. Realize your social responsibility and gear up to make this world a better place and serve humanity.

Chapters

We want to expand our alumni presence and establish chapters in other parts of the world.

Know what goes on into forming a chapter.