Reunion of MBA Class of 1982 at the IBA Main Campus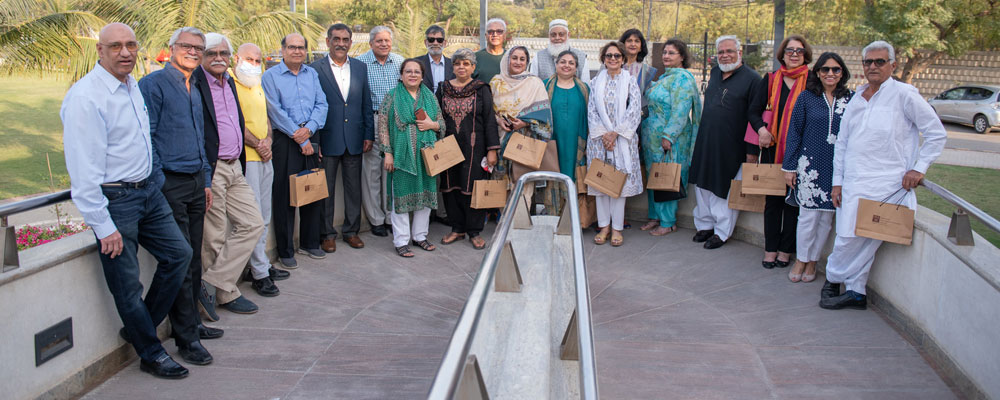 Friday March 4, 2022: The IBA's MBA Class of 1982 had a small reunion at the IBA Main Campus, the alumni were hosted by the Executive Director, Dr. S Akbar Zaidi and Director Alumni & Corporate Relations, Ms. Malahat Awan. The class was highly appreciated for showing their unbreakable bond with their alma mater, by setting up an endowment fund of Rs.8 million to help a financially unprivileged student at IBA.
The class was given a brief presentation on the existing IBA's facilities and different programs offered at the IBA. The Class appreciated the state-of-the-art facilities at IBA. A campus tour was also given to the alumni. The 40-year-old graduated class adored their reunion and acknowledged IBA's continuous efforts for the students' development in both personal and professional areas. The institute is delighted to host such a joyful get together and we hope, in future we will see many more classes coming back to campus and reminisce their days at IBA.