IBA Alumna appointed as the Chairperson of Sui Northern Gas Pipelines Limited (SNGPL)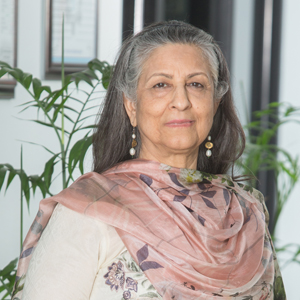 Ms. Roohi Raees Khan, IBA Alumna of Class 1976, has been unanimously elected as the Chairperson, Sui Northern Gas Pipelines Limited by its Board of Directors.
Ms. Khan has over 35 years of exposure in the financial sector having served on the Boards of Leasing, Housing and Banking. She has also served at senior management level in various organizations as Group Head, Chief Executive Officer and Chief Operating Officer. Ms. Khan has also served as the Acting President of the Zarai Taraqiati Bank during 2011 and 2012.
On behalf of the IBA and its alumni, we would like to convey our heartfelt congratulations to Ms. Khan for her appointment and wish her the best of luck for this role.