Class of 1994's meeting with the IBA Executive Director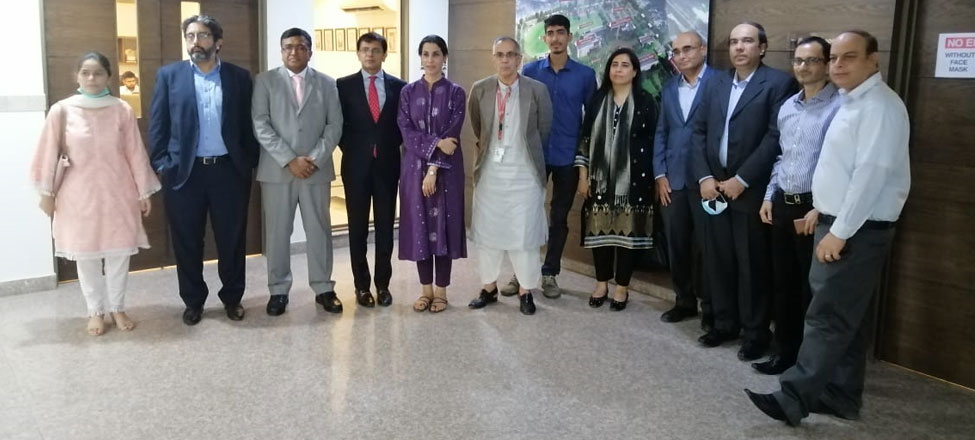 Thursday, November 11, 2021: The Institute of Business Administration (IBA) Karachi recently hosted the Class of 1994 at the IBA Main Campus. The Class celebrated and revived their bond of 27 years that they shared with their alma mater. The reunion was attended in-person by Ms. Asma Balal, Mr. Mohammad Sohail, Mr. Amyn Nasiruddin, Mr. Muhammad Saqib, Mr. Abdullah Ahmed Muhammad, Mr. Noman ul Haq, and Mr. Zaheer Abbas, while Mr. Junaid Zuberi, Ms. Sehr Fatima and Mr. Iftikhar Ali joined through zoom.
The Class reminisced about their student days at the IBA and what values that IBA inculcated in them. The Class then met Dr. Akbar Zaidi, Executive Director, IBA. Dr. Zaidi gave a brief presentation on the Institute and the significant progress it has made in the last two decades; he also presented the way forward envisaged for the institute. The Class also had a light discussion with the sponsored students about their study plans and future goals.
The alumni play an important role in supporting the IBA. We would like to thank the Class of 1994 for setting up an Endowment Fund in the memory of their late classmates, Mr. Abbas Anjarwala & Mr. Sameer Yaqoob Ali. The Class of '94 has generously donated PKR 14 million to the fund and have plans to further increase this fund to financially assist another student on need-base criteria. The reunion concluded with a group photo.