Awareness session for IBA alumni at Engro Foods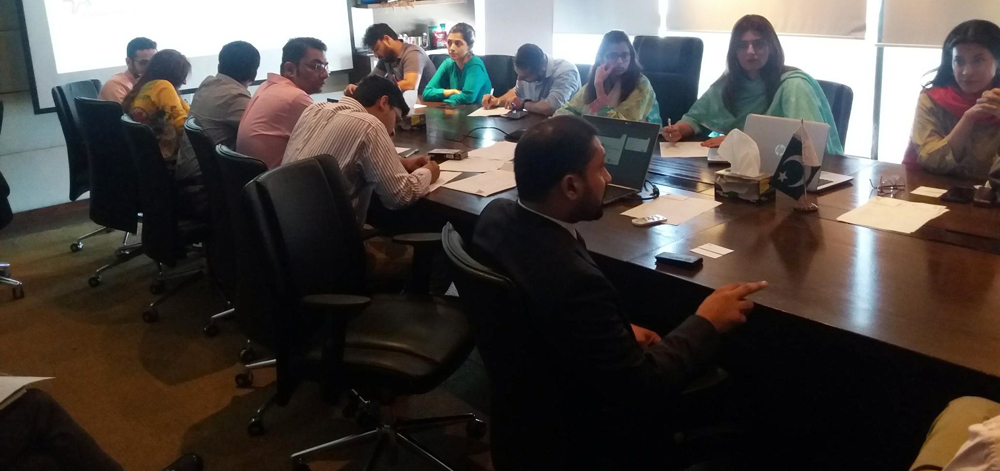 May 28, 2019: The Institute of Business Administration (IBA), Karachi conducted an awareness session for the alumni fraternity working at Engro Foods. The top management of Engro Foods, including Managing Director, Mr. Ali Ahmed, and Chief Financial Officer and Director Finance Mr. Imran Hussain, along with other alumni, attended the session.
A team from IBA including Head of Corporate Relations and Communications (CRC), Ms. Malahat Awan, Senior Manager CRC, Mr. Haris Siddiqui and Project Consultant, Resource Mobilization Department, Mr. Zohaib Faizi gave a brief presentation to the alumni on how they can give back to the IBA, and highlighted the avenues that are available to donate and support the students through scholarships, mentorship programs and guest speaker sessions. The alumni ensured their support on an individual and organizational level.