Alumni in the US Meet-up with the IBA Karachi
Monday, October 11, 2021: Mr. Hassan A. Malik, IBA alumnus and Managing Director – Firmwide Strategy at Goldman Sachs, hosted a get-together with a few alumni for the IBA Director Alumni Affairs and Corporate Relations, Ms. Malahat Awan, at his office in New York City. This host lunch was also joined by Mr. Irfan Burney – Head of Digital Transformation – Citi SAM, Mr. Rehan Zafar - Senior Director - Transaction Strategy & Execution – EY Parthenon, Mr. Abbas Hashmi – Managing Director – Crito Capital, Mr. Qaiser Hasan – Founder & CEO – Maiden Century Inc., and Ms. Wajeeha Ahmed, Chief Financial Officer – Barstool Sports.
The alumni showed a keen interest in the transformational journey of IBA and shared ideas on how IBA can leverage more from its amazing global alumni network. They offered their support to the alma mater in terms of their expertise, time and feedback on the future employment trends. They also showed an interest in supporting the Financial Assistance Program at the IBA.
The event was also attended by Tariq Khan, who is the President designate of OPEN as well as the CEO of Global Diversity Marketing and Adjunct Professor, Marketing & Leadership at the New York University.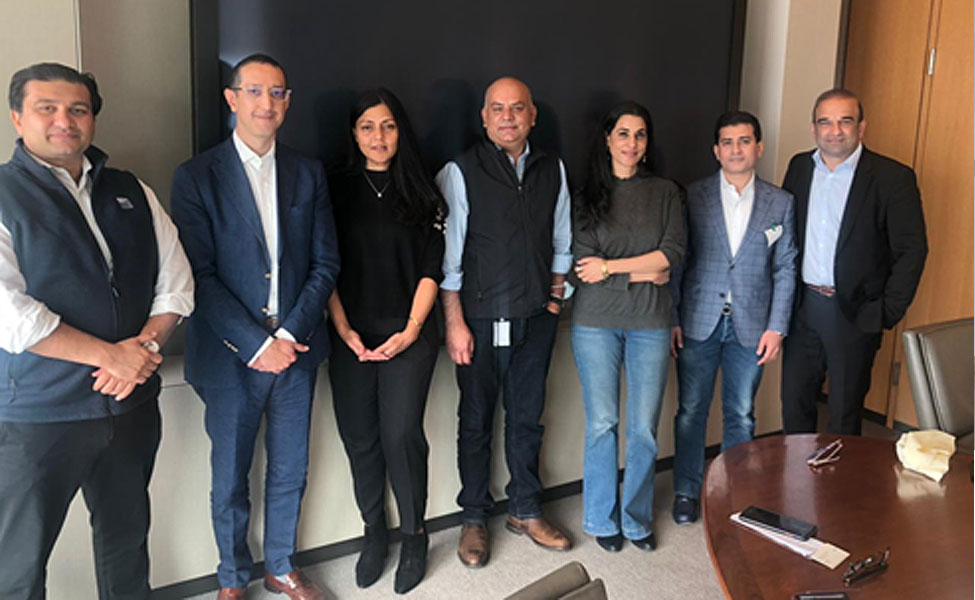 Left to Right: Mr. Abbas Hashmi, Mr. Qaiser Hasan, Ms. Wajeeha Ahmed, Mr. Hassan A. Malik, Ms. Malahat Awan, Mr. Rehan Zafar and Mr. Irfan Burney