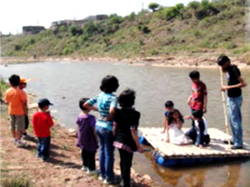 IBA Alumni chapter was inaugurated on 23rd February, 2012. The need for an alumni get together was identified right after the formation of Islamabad Chapter. After weeks of tedious work on part of Alumni committee, the reunion was made possible. Special credit goes to the president of Islamabad Chapter who graciously offered to sponsor the event and offered to have the event in the premises of her company (ECI).

The event took place in Barakahu, invitations were sent to all the alumni through email and a Facebook event was also created to make sure maximum attendance was reached for the event. The alumni responded to the event very positively and there was a very decent turnout for the event. Alumni from batches of 1967 to the latest graduating batch were present at the gathering.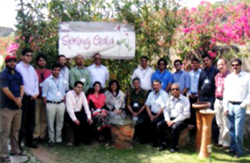 Brunch arrangement was on the house and a very nice brunch of Halwa poori and channay was served. It was a family event and Alumni were invited with their families. There were many attractions for children in the gala, starting from face painting and raft riding to horse riding. Alumni visiting the gala got a chance to meet their senior and junior batches, generating a great networking opportunity.