IBA Alumnus, Taha Siddiqui, wins The Albert Londres Prize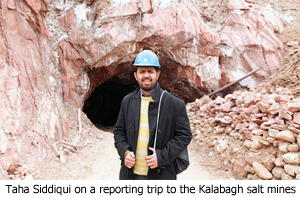 The Albert Londres Prize is the highest French journalism award, named in honor of journalist Albert Londres who is credited for having 'invented' investigative journalism. It was first awarded in 1933 and is considered the French equivalent of the Pulitzer Prize.

This year, the award went to 30-year-old Pakistani journalist and IBA Alumnus of 2006, Taha Siddiqui along with his colleagues Julien Fouchet and Sylvain Lepetit for their documentary, La guerre de la polio (The Polio War) for France 24 a television channel based out of Paris. Siddiqui is the first non-French speaking journalist to have won this award.

Equipped with a management degree from IBA Karachi, Taha did not opt for the comfortable and lucrative corporate path but instead chose to tread the less predictable, less paying job as a journalist. He started his career from CNBC after which he moved to Geo. After working for both local and international news agencies, he then joined France24 in 2012. His articles have been published in Dawn, The News, Express Tribune, New York Times, the Christian Science Monitor, Daily Telegraph, etc. to name a few.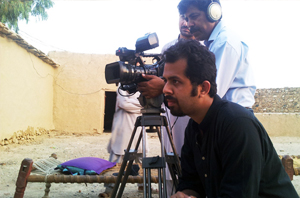 On receiving the accolade, Siddiqui expressed his bittersweet feeling to DAWN News in these words "I felt strange because I won the award in the same week that the WHO announced putting restrictions on Pakistanis travelling abroad, making it mandatory for them to get a certification of vaccination,"

To view this prize-winning documentary, click on the following links:
French version (original): http://www.dailymotion.com/video/x184ess_la-guerre-de-la-polio_webcam
English version: http://www.france24.com/en/20121219-more-polio-aid-workers-shot-dead-in-Pakistan/