IBA Alumnus Appointed Minister of State for Privatization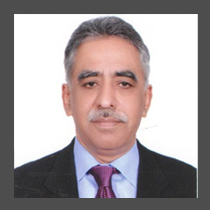 We extend our felicitations to Mr. Muhammad Zubair, IBA Alumnus of 1980, who has been appointed as Minister of state for privatization. He's also serving as Chairman Privatization Commission.

Earlier, Mr. Zubair was appointed as Chairman Board of Investment and now an additional portfolio of privatization has also been handed over to him.

Mr. Zubair completed his MBA from IBA Karachi and has proven his mettle in professional sector. He has spent 26 years with IBM from 1981-2007. He has served as the Chief Financial Officer, IBM, Middle East / Africa Region based in Dubai, and has worked for IBM, Pakistan rising in ranks to become the Chief Financial Officer.

During his IBA days, he was elected on the Board of Directors of IBA Karachi as the student representative in the year 1980. He also taught the Financial Management course as Visiting Faculty in IBA Karachi from 1981-1986.

Mr. Zubair will be making key decisions with regards to privatization of banks and energy related organizations during the current fiscal year and we wish him good luck.