IBA Alumnus Appointed CEO of Standard Chartered Saadiq Malaysia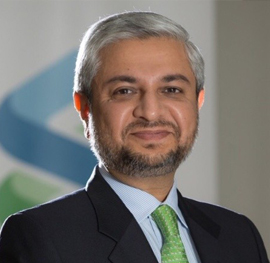 On behalf of the IBA, we would like to congratulate Mr Ali Allawala, IBA alumnus of 1994, on his appointment as the CEO Standard Chartered Saadiq Malaysia & Global Head Retail Islamic Banking.

Mr. Mohammad Ali Allawala has worked in the banking sector for several years, having previously worked as Head of Islamic Banking, Standard Chartered Pakistan Limited; Consumer Banking Head, Samba Bank Limited, Pakistan; Head Non-Resident Business, Samba Financial Group, Saudi Arabia amongst other positions.

We wish him all the best in his professional endeavors.