Alumni Reunion of Class of 1997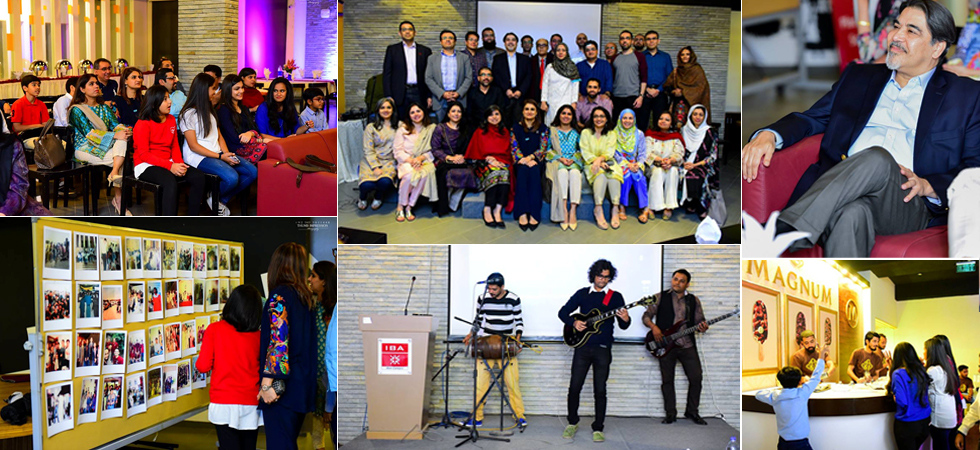 December 24, 2017 - The IBA Class of 1997 celebrated its 20-year reunion with its Alma Mater, the Institute of Business Administration, Karachi. The reunion welcomed the alumni along with their families, who had a wonderful time as they had gathered from all over the world to reminiscence their time spent in the IBA. Some of the Alumni had flown in especially for this reunion from Canada, UK and GCC. Those who could not attend the reunion in person did so via live Facebook feed.

The planning of the event had been in the works for almost a year and included recollection in the form of a hilarious monologue, a satirical ghazal, video messages, hostel life flashbacks and live music.

The highlight of the event however, was the establishment of a Scholarship Fund in the memory of a batch mate who lost his life 2 years ago. The Alumni pledged to fund the education expense of at least one IBA student starting 2018.

The Dean and Director, Dr Farrukh Iqbal also addressed the audience and said that he enjoyed the evening and appreciated the establishment of the scholarship fund. One of the teachers of this batch, Mr. Mirza Sardar, also addressed the alumni with his own memories as this was the first class he taught in IBA.

The evening ended with dinner and a tour of the IBA campus. The Alumni were in awe of the recent developments and shared many stories of their time spent in IBA. It was heartening to see that almost all the Alumni were at top management positions in many multinational organizations with multiple CEOs as well as 2 PhDs amongst the group.

The event was sponsored by Lipton and Magnum (Unilever).