Exclusive Movie Screening of "Jurassic World" for IBA Alumni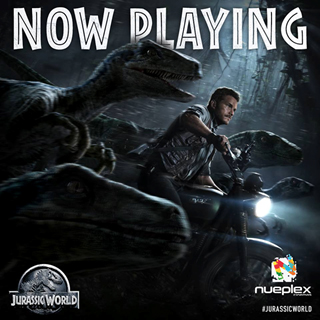 In his recent email to the IBA Alumni network, Shahid Shafiq, Alumni representative on IBA board of Governors, noted that while IBA has been in frequently in the news in the past few weeks and not for all good reasons it is "important to rejoice in the positive" and contribute fully to the institute to ensure its ongoing success in the academic and business world.

In a celebration of IBA being chosen as the "Best Business School" in Pakistan and to allow another socializing opportunity to the Alumni, an exclusive movie screening of "Jurassic World" was arranged on June 13, 2015 at Nueplex Cinema with tickets being available at a subsidized rate as usual.

The fourth installment in the "Jurassic Park" series, the new movie expands the universe introduced to the audience first in 1990. The story revolves around an amusement park where various species of dinosaurs have been genetically re-introduced as the main entertainment. Chaos folds out when one of the modified dinosaur-hybrid named Indominus rex breaks loose and runs rampant across the park.

The movie proved to be a hit with the audience, with younger members enjoying the adventure and CGI-heavy action scenes and the older movie connoisseurs feeling nostalgic as the movie took them back into a beloved older franchise.

After the movie, the alumni showed enthusiastic anticipation for upcoming events yet to be announced. These social events help to strengthen the association between alumni and their alma mater and most members are enjoying this renewal of community solidarity.