Bachelorís Admissions Interview 2013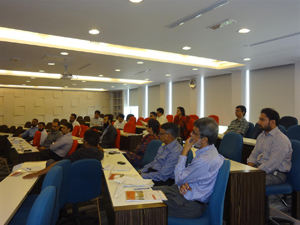 As part of our admission process, IBA conducts interviews for BBA candidates who clear the aptitude test. However, for the past 2 years we have tried to actively engage a sizeable number of Alumni in helping us find the right candidate for IBA.

This is a not at all a trivial task as future prestige of this Institution relies on making the right decision in selection of candidates who will eventually become brand ambassadors of IBA. For this purpose, a distinguished panel comprising of faculty members and Alumni interviewed these young minds for their suitability at IBA in a week long interview session from 23rd Ė 30th July, 2013 at IBA Main Campus.

Apart from the studentsí intake in conventional BBA program and recently introduced BBA Entrepreneurship, students were also interviewed for new programs like BS Social Sciences and BS Accounting & Finance.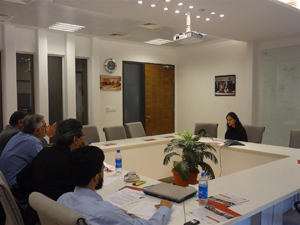 For Bachelorís Admissions Interview 2013, Alumni from the 1990s were invited as Panelists. Despite Ramadan and hectic schedules of these senior alums (mostly comprising of CEOs and functional heads), around 2 dozen alumni provided their consent. A briefing session was arranged for these individuals on Saturday July 20, 2013 at 1200-1400 hr at IBAMain Campus.

The main idea behind this session was to allow the panelists a sneak preview into assessing a candidate in terms of his/her compatibility with the IBA, and how we would like them to use their knowledge of IBA and industry experience to help decide our future students.

IBA Alumni Department is thankful to all the interview panelists who helped us in understanding these young applicantsí drive and determination. Their expertise and knowledge proved crucial in choosing the best talent in the country.