IBA Boys Hostel Alumni Annual Dinner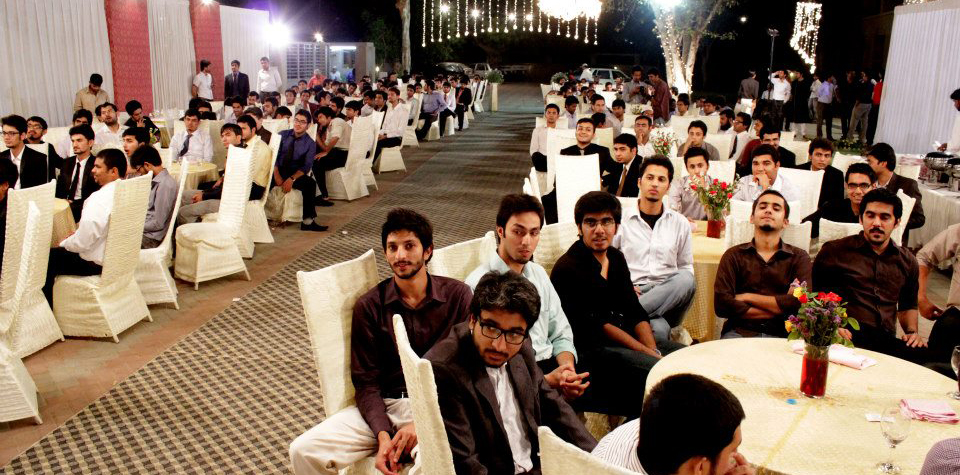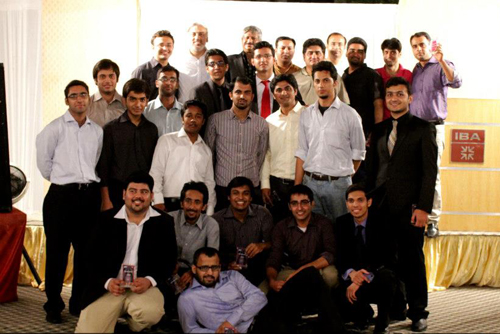 The Annual IBA Boys Hostel Alumni Dinner has been cherished as an event of bonding and brotherhood in the IBA Boys Hostel for many years. It has become a tradition; a practice that bridges the gap of time between batches and unites them as one family, creating both inter and intra batch linkages. The Alumni Dinner was organized by the hostel residents on Saturday, 4th May 2013 and was attended by more than 260 students and alumni from different parts of Pakistan. The event began with welcome drinks being offered to the guests and a warm reunion of the alumni who had met after a long time. This was followed by the address of Mr. Jami Moiz, Superintendent - IBA Boys Hostel and Mr. Moazzam Ayaz Malik, Manager – Boys Hostel/Hostel Executive Committee.

The alumni were exhorted and cajoled to share their experiences and interact with the new residents, which they did with much affection, frankness and enthusiasm. The alumni also provided professional guidance and mentoring through their rich experiences in practical life. For the first time ever, a new tradition was begun. The attendance of alumni at the Annual dinner was acknowledged through plaques presented to them to mark the event and serve as a reminder of the evening. The graduating batch of hostel residents of MBA, MS and BBA were also presented plaques to be as a memoir of the evening as well as the years spent together at the IBA Boys hostel as a fraternity of brotherhood.