MUHAMMAD ALI
VP and Treasurer IACC
The 4th Annual IBA Alumni Canada Chapter (IACC) picnic was held at Sir Casimir Gsowzki Park in Toronto on Saturday, June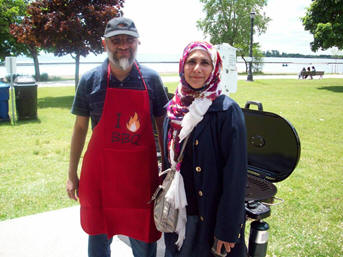 14, 2014. This time, a beautiful park with a beach view was chosen to provide a perfect blend of outdoor sunny and breezy weather. The menu comprised of mouth-watering chicken wings, beef burgers, and lamb seekh kebabs, (generously sponsored by Al-Safa), chicken biryani, samosas and jalebis (generously sponsored by Kumail Tayebbi), and fresh watermelon, snacks for children, and finally masalay wali chai from Starbucks.

It was a large group of almost 100 people, and the setting was perfect for an interactive, self-help and fun picnic. Everyone had plenty of quality time to chat with each other, make friends and share their experiences. The best part of the picnic was the over-whelming response that was provided by the attendants in volunteering help for different aspects, i.e., bringing food to the venue, providing rides to seniors and to those without transport, initial set-up, BBQing, serving food, setting up games, and final wrap-up. The amount of ownership displayed by everyone was exemplary to make the event a highly enjoyable one. The event also introduced new Alumni members with great organizing skills, as well as potential leaders for running the IACC in future.

The picnic provided a platform to the Board of Directors to communicate about the efforts undertaken by them for achieving the four pillars (objectives) of IACC, i.e., Lead, Chapter, Give and Social. The Alumni members present were informed of the "Lead" taken by them in attaining equivalency of IBA's MBA degree with Comparative Education Services Canada, as well as with other top Canadian universities. They also mentioned their efforts to market IBA as one of the top leading business schools in the world, and to market the IBA graduate as a "brand of choice" in corporate Canada.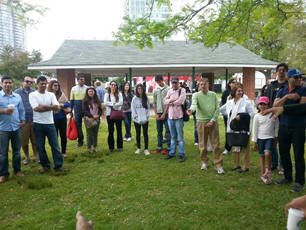 There was also an introduction of Zeeshan Muqaddam as the new director, replacing the out-going director Erfan Sattar through a bye-election. Copies of IACC's Articles of Association and Code of Conduct were also distributed to explain the governance of the Canadian "Chapter" in a transparent manner.

The pillar of "Give" was accomplished by introducing Daniel Lanthier of Family Educational Services Foundation (FESF) to the Alumni. Daniel was given proper opportunity to mingle and introduce himself, distribute the brochures, and give an elevator speech to the attendees on the remarkable work that FESF is doing in providing free education to deaf children in Pakistan, finding employment opportunities for them, and providing training to teachers and parents on sign language.

On the "Social" side, we got an opportunity to communicate the main objectives of IACC of supporting IBA, its students and its workers not only in Pakistan but also in Canada, through resource mobilization and by building a strong/special network and, most of all, to enjoy and have a lot of fun together at the same time. The picnic was very effective in strengthening the network among the Alumni, and there was a lot of communication that took place between the Alumni. The Alumni members present consisted of a wide age group of graduates, ranging from fresh ones to those seniors who graduated in 1964 (in the same class with Mamnoon Hussain, current President of Pakistan).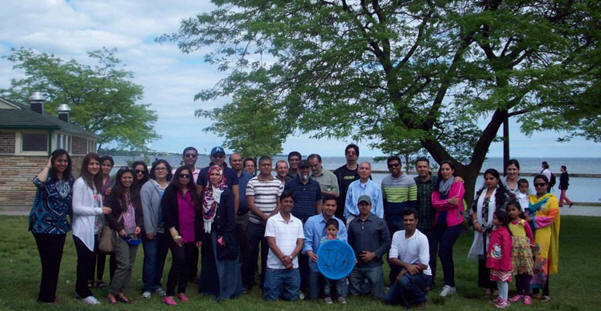 We would like to extend thanks to our sponsors (Engro Foods Canada Limited and its CFO Munim Shaikh) and Kumail Tyebbi for their generous support. Our special thanks go out to all the volunteers for their whole hearted logistical and moral support for planning and executing this event, without which, this event would not have been a success that it was. Overall, a great picnic as per the feedback we are continuously receiving. People enjoyed nature, socialized, made contacts, played games, had food, joked, laughed and most importantly, left with a happy feeling.

We look forward to organizing such events in future and strengthening the network/bond among the Alumni through a lot of fun n play.