IBA Alumni Graduation Dinner 2017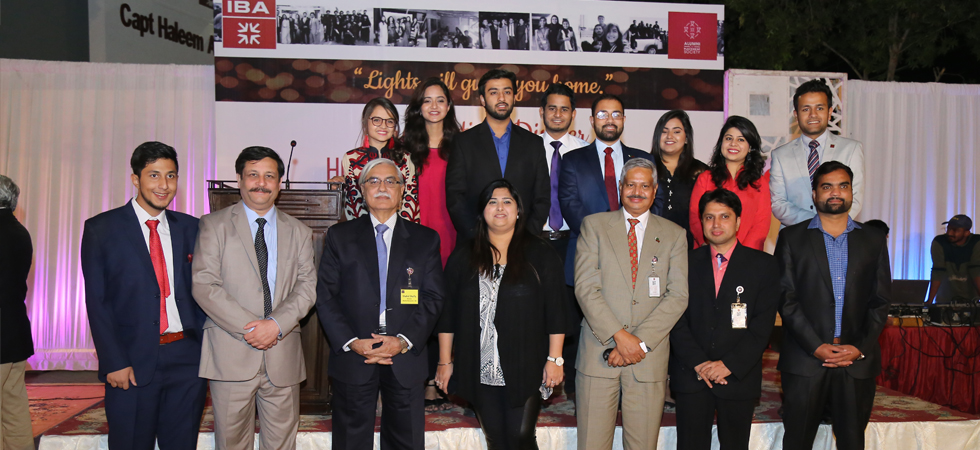 30 November: Two days before they donned their caps and gowns for the Convocation, the elegantly dressed ladies and gentlemen of the graduating class of 2017 were seen lighting up the evening at the IBA Boys Hostel – the venue of the Graduation Dinner; hosted in their honour by the IBA Alumni and Placement Society.

Organized with assistance from the Alumni Department, this was the second edition of this Graduation Dinner, in what promises to become a grandstanding tradition for the society in the years to come.

With the event themed "Lights Will Guide You Home", the venue was adorned accordingly with bottle lamps, fairy lights, and bright LEDs – featuring tribute walls and photo booths as the graduates caught up with memories of years past and their shared excitement for the future.

The dinner opened with a eulogy to Hiba Rehman, one of the brightest members of the graduating class, who recently lost her battle with cancer, leaving her friends with heartfelt memories and sorrow.

Mr. Safee ul Haque, Manager Alumni and Placement Society welcomed the graduates, followed by an eloquent welcome address by Mr. Shahid Shafiq, the Alumni Representative on the IBA Board of Governors.

When formalities concluded, the award winning compositions of Indus Raag followed, accentuated with the lively conversation and laughter, which went on through the dinner, and well into the evening.